Winter is coming and smog will not be far behind but in a true "Zinda dilane-Lahori" fashion let us not allow the smog to dampen our spirits. The fall season is one of the most cherished seasons for residents of the capital of Punjab and they have good reasons for it. The fashion, the food, and the fog make fall one of the best times to enjoy life in the vibrant city of Lahore after months of hiding from the scorching heat of summers.We have gathered some of the best options for rooftop dining for you to try out. Some are new some old but they all have one thing in common: spectacular rooftop views with mouthwatering food. Try these top 5 rooftop restaurants in Lahore
Spice Bazaar
Spice Bazaar is a popular name in the city's desi food landscape. The branch in DHA Phase 6 offers a beautiful rooftop seating space overlooking the rapidly developing area of the city. The ambience is beautiful with fountains and wood canopies, but the food is even better. The restaurant is always bustling with customers even during weeknights so make sure you reserve a table beforehand.
Junoon
Junoon boasts of a spacious rooftop with a cobblestone floor and Urdu poetry verses painted on its walls. It is the perfect place for a romantic dinner with your partner.
During the evenings, the fairy lights and Japanese-inspired lamps illuminate the rooftop area serving as the perfect rendezvous spot in the bustling city. The bonfire pit is guaranteed to keep you warm and cozy during the months ahead as you enjoy the palatable Pakistani food served at Junoon.
Haveli
If you have the option of visiting only one place in Lahore, it has to be the famous food street. Haveli Restaurant is situated in the historic Haveli Khalil Khan. The architectural landmark is nestled in the lap of history, offering food as spectacular as the views. The delicious desi handis and garam garam naan are bound to make your experience a memorable one.
One can enjoy a delightful dining experience while overlooking the sprawling Badshahi mosque as well as enjoy the grandeur of the time-worn but still standing strong Lahore fort. The views here are unlike anything you've seen before as they transport you to another time and remind you why the city is known to be the city of kings and sultans. The rooftop seating also provides live music to complement the mood of a bygone era.
The Skye
One of the relatively new offerings is that of The Skye restaurant. The place is located in the heart of Lahore as it sits proudly on top of the Indigo Heights hotel on Noor Jehan Road. Living up to its name, the restaurant is located on the 18th floor of the hotel and probably the highest rooftop restaurant in the city. The rooftop has a live show kitchen restaurant offering a fusion of traditional and modern Pakistani Cuisine. It is quickly becoming famous for its Hi-tea and Buffet options as well.
Bistro 201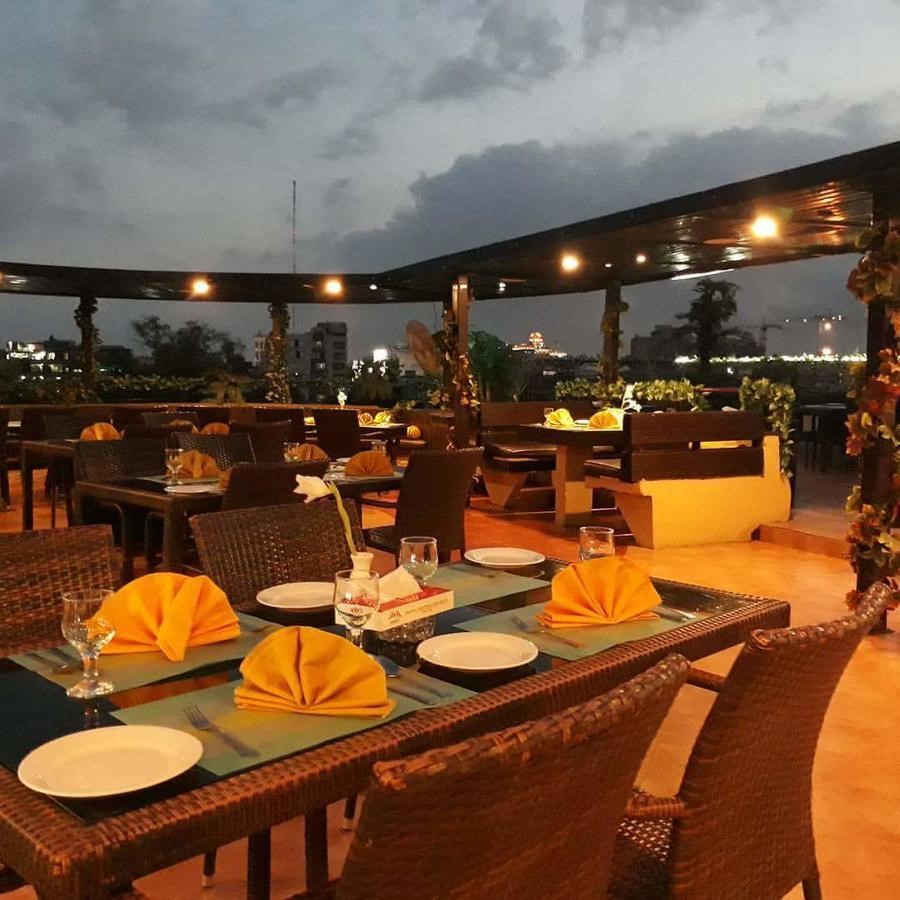 I am sure you've all heard of this one. The place has been a well-reputed part of the food landscape in the city for over a decade now. The restaurant sits on the historic upper mall road and provides breathtaking panoramic views of this part of Lahore. The menu includes a variety of Chinese, continental as well as desi food. A perfect option to bask in the winter sun while enjoying a good meal.
There are numerous other rooftop restaurants in Lahore that boast beautiful views and delectable food. After surviving the horrors of last winter, everybody deserves to treat themselves to fine dining while overlooking scenic views with friends and family.