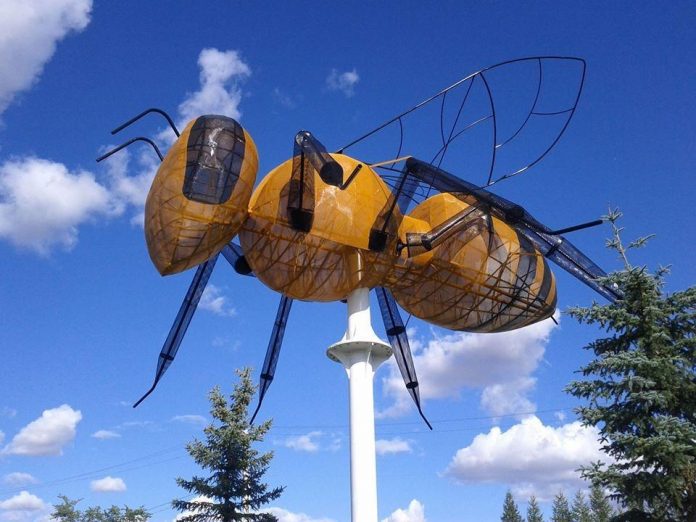 Saving bees and promoting raw honey has been a driving passion of Haroon Rasheed and Chris Rasheed – entrepreneurs and founders of Bee Happy Raw Honey, based in California, US. Every year they gift all of their honey to friends, neighbors and first responders.
In 2022 Haroon and Pakistani based businessman Mr Umer Ali Malik, agreed to set up Serena Bee Museum, where the latter offered a precious piece of land at Neelishang – a premiere mountain resort in the heart of KPK, where he is currently constructing a resort styled estate development project.
Mr Umer Ali Malik, who has come to share Haroon's concerns about the environment, expressed his desire to develop a Bee Museum to educate current and future generations in Pakistan on the benefits of planting fruit trees and bee friendly plants. The 1st prototype of Bee Museum has already been delivered in Lahore, and its designs are almost in the final stages, as the ground breaking ceremony is expected to be held by the end of this year-2023.
Haroon and Chris have been involved with urban gardening for many years, helping their neighbors to landscape and garden with the environment and future in mind. That's when Haroon realized the role that honeybees play in the eco system, and the devastation their predicted demise would have on the planet, and their adopted city, Vallejo Ca, where Haroon and Chris have played an active role in the community.
Haroon is a native of Pakistan and has been concerned by the recent devastating floods and unprecedented temperature rise attributed to Climate Change in the city of his birth, Lahore. With a population of over 13 million, Lahore ranks in the top 5 of the most polluted cities in the world, where more than 128,000 people die annually as a result of air pollution and the average life expectancy has dropped over 4.5 years.
Similarly, Haroon is planning to take this dream of a Bee Museum and Bee Sanctuary to the Solano/Sonoma county area, in California, US. This would provide a place to educate people about bees, the importance of their existence and provide training to new beekeepers and engage a new generation to the importance and joys of beekeeping.